The iconic painting depicting a sinister devil has garnered a lot of appreciation since it sold for $57.3 million in 2016.
Basquiat is back and bigger than ever. This week, Phillips auction house announced the legendary graffiti artist and visual artist's 16-foot canvas Untitled (1982) comes straight from the collection of Japanese billionaire Yusaku Maezawa to the auction block.
Valued at $70 million, this painting is set to break Phillips records for the most lucrative lot ever sold. The artwork is up for grabs at the auction house's 20th Century and Contemporary Art evening sale on May 18 – but not before an international tour that will see the monumental canvas tour London, Los Angeles and Taipei.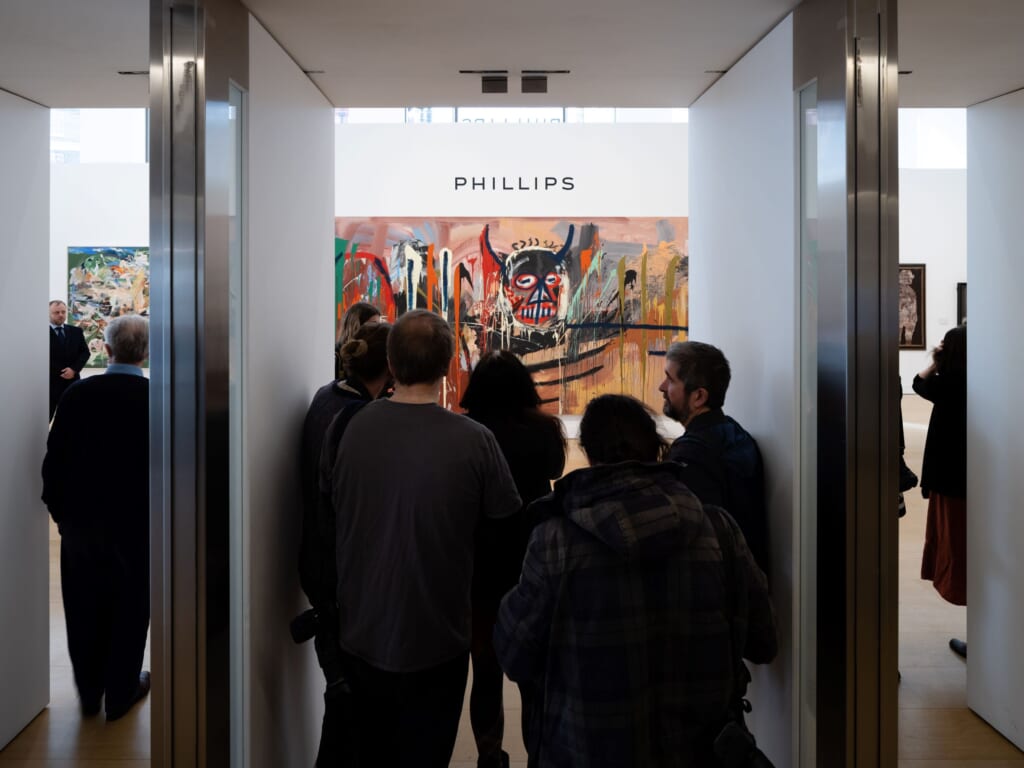 During his lifetime – tragically cut short in 1988 at the age of 27 – Jean-Michel Basquiat was a true bohemian. Maybe you know the artist from rap lyricsTiffany's 2021 Campaign "About Love". with Jay-Z and Beyonce or simply as an honored artist.
More recently his work has seen a posthumous catapult at meteoric prices, a favorite of the cultured and elite alike. In 2021, Basquiat's artworks fetched a staggering $439.6 million across various auctions. Maezawa's interest in the artist has only increased his appeal. And its price tags.
For example, the billionaire retail entrepreneur bought first Untitled by auction house Christie's in May 2016 for $57.3 million – the third most expensive price ever for a publicly sold Basquiat.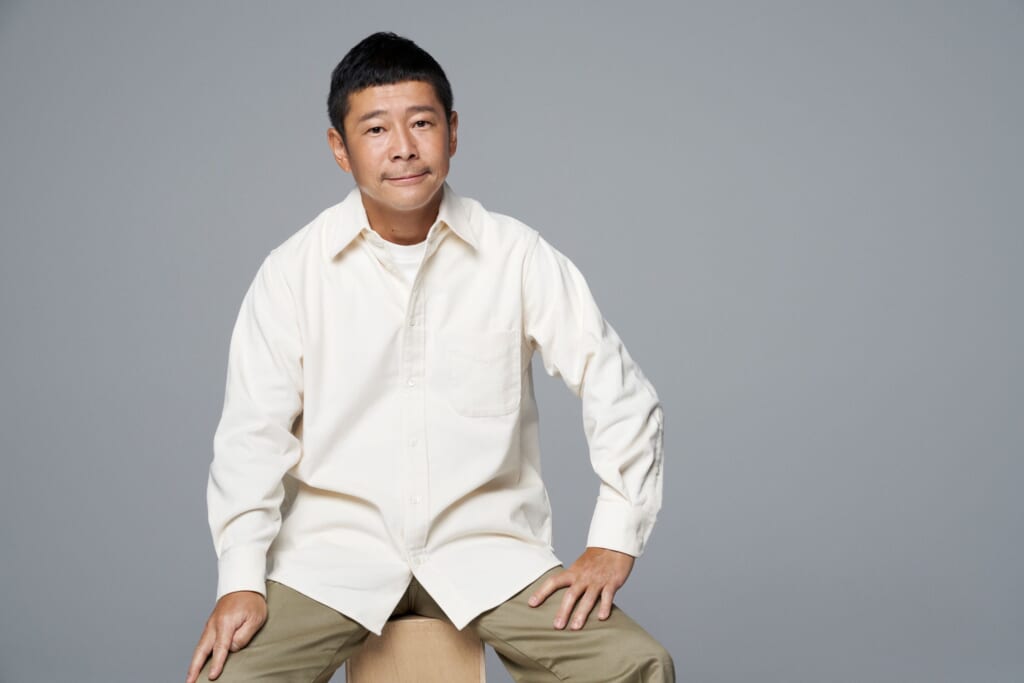 Maezawa also owns the most expensive Basquiat ever sold — another untitled artwork from 1982 featuring a skull that sold for $110.5 million in May 2017. The more Maezawa pays for the artist's paintings, the more valuable his own Basquiats become.
But Basquiat's popularity in pop culture proves that his work and story really resonates with ordinary people. "The public's endless fascination with Jean-Michel Basquiat is a testament to his extraordinary vision and power as an artist," said Scott Nussbaum, Senior International Specialist at Phillips.
"His artworks know no borders and resonate with people around the world, from diverse backgrounds and over time; works like Untitled are as poignant today as they were 40 years ago when he first painted them."
A look at Untitledpreviously known to the art world as Untitled (Devil)inspires and unsettles the audience.
A horned devil emerges from the artist's signature sporadic brushstrokes and random drips, painted as if from a state of frenzy. Bursts of sky blue, kelly green, and mustard yellow accentuate the manic red figure and background, and illustrate the ideas behind Basquiat's Skulls and Devils: ideas about mortality, identity, and the dark influences that lurk just beneath the surface of each human's complex self.
"The beauty of Basquiat is its ability to inspire both veteran and new collectors," says Nussbaum to Maxim. "And what's great about the auction process is the opportunity for anyone to participate." This spring's historic auction follows king of pleasurethe first-ever exhibition of Basquiat's artwork organized by his own family and sponsored by Phillips.
"The timing of the upcoming auction is particularly exciting as Phillips had its best year ever in 2021, becoming the industry's fastest-growing auction house and posting $1.2 billion in revenue, a 58% increase year-over-year," adds walnut.
In a statement from Phillips, Maezawa says, "The last six years that I've had Basquiat Untitled was just a great pleasure and it has become a memorable piece in my collection. I believe that art collections should always grow and evolve as the owner does. I also believe that it should be shared so that it can be a part of everyone's life. I hope that Untitled will continue his great journey in good hands and will put a smile on the faces of many people around the world."
If you're interested in throwing your hat in the ring, Phillips accepts cryptocurrency for sale Untitled (1982) on May 18 – that means Bitcoin, Ethereum and of course hard cash.
Tags: Art Artists Auctions Billionaire Jean-Michel Basquiat Luxury Money Phillips Yusaku Maezawa