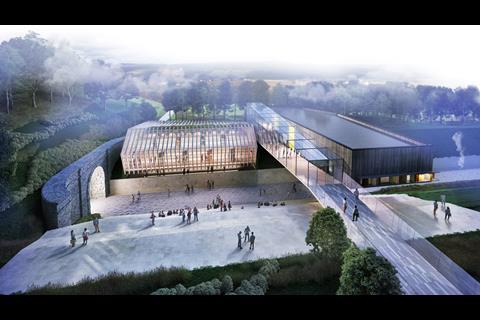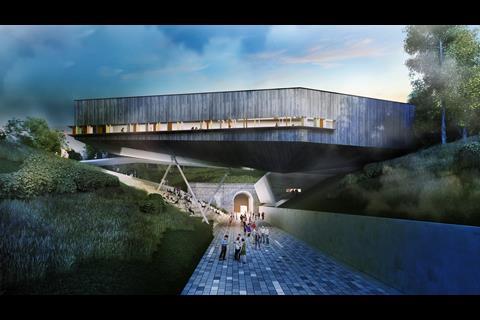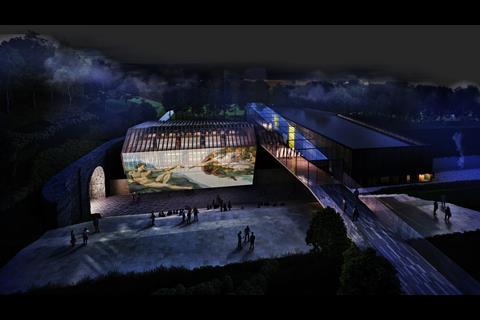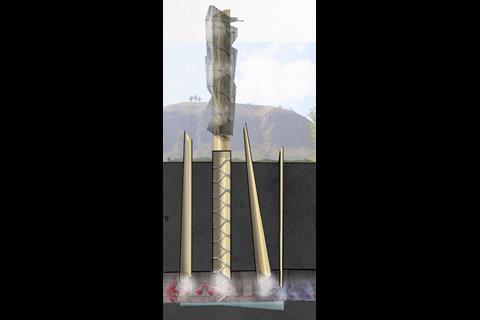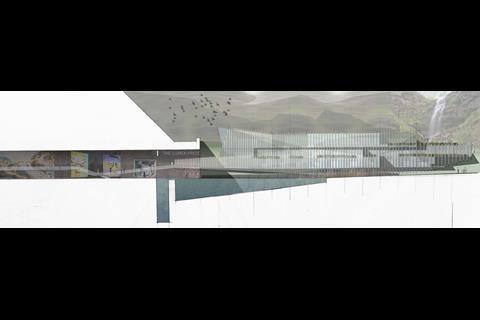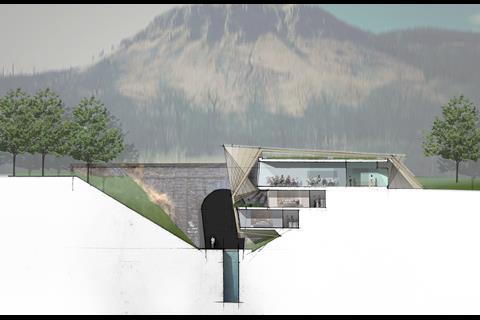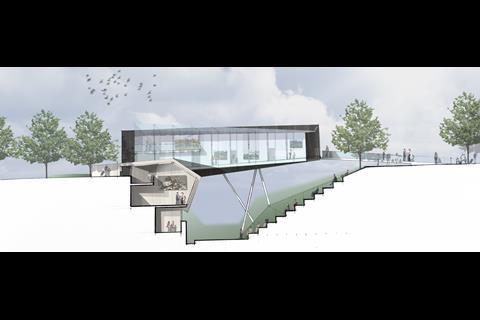 Scott Brownrigg has revealed plans to convert a disused Victorian railway tunnel into the world's longest art gallery and entertainment venue.
The project will see the 132-year-old Rhondda Tunnel in South Wales repurposed as a more than 3km long visitor attraction.
Developed for tourism consultants Steven & Associates, acting on behalf of an undisclosed joint venture between a public client and a private investor, it aims to "put Wales on the global tourism map".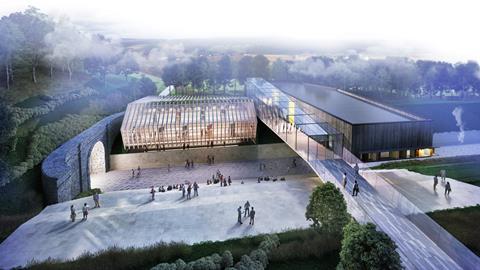 The tunnel opened in 1890, connecting the Rhondda and Afan valleys, but had to be closed in 1970 for safety reasons after coal mining caused structural distortions in the area.
In the 2010s, the local Rhondda Tunnel Society group began raising funds to reopen the tunnel as a cycle path.
The project received a boost last December when then Transport Secretary Grant Shapps agreed to transfer ownership of the tunnel from National Highways to the Welsh Government.
Since then, the program has expanded significantly. If the planning application, due later this year, is approved, it will be both a pedestrian and cycle path and a major visitor attraction, with new buildings being erected at both ends of the tunnel.
A hotel would be built at the eastern entrance, using digitally constructed wooden ribs which, according to Scott Brownrigg, "allude to the movement of a train as it disappears into the tunnel".
A visitor center with art galleries, a café, an external performance space and a digital theater will be built at the western entrance.
The building at this end was designed as a lump of coal, with 'burnt' black timber siding rising above the hillside on slender stilts.
The tunnel will also contain an approximately 40m high observation tower rising from the top of a 60ft long ventilation shaft to give visitors a view of the surrounding landscape.
The project was conceived in conjunction with digital art consultancy Lumen Art Projects, with installations telling stories from the tunnel's past.
Scott Brownrigg said he expects the program to attract more than 40,000 overnight stays and 150,000 day trips each year.