Like most entrepreneurs, Dante Williams has felt the pain of the COVID-19 pandemic. After surviving the downtime and socially distant reopening of his business, Cutz Lounge The care shopIn Detroit's Minock Park, he was lucky enough to have survived.
Williams has four hairdressers who work part-time in the normally full eight-chair shop he opened with a coffee shop in 2015, and plush seats so customers can hang out. Once the business is back to full capacity, he plans to restart the live jazz nights and open mic events, along with some larger plans for the space.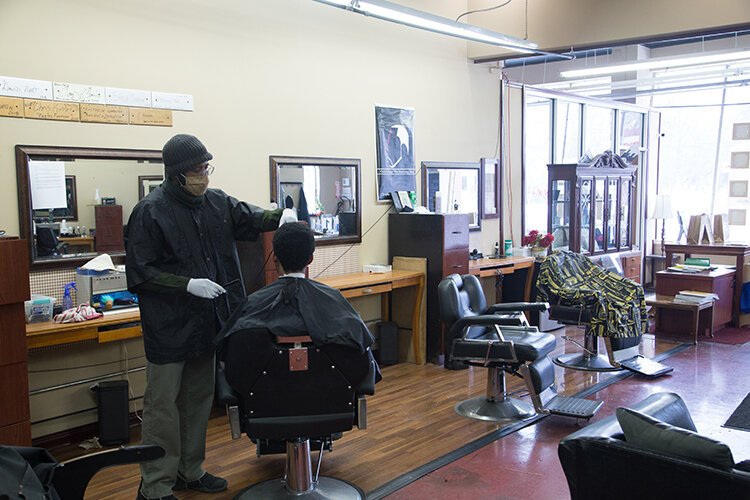 "We don't just cut hair," says Williams, who never thought of Cutz as a one-stop shop. His vision has always been to create a kind of gentleman's club, but more importantly: a meeting place and community resource like barber shops used to be.
Williams, who is also president of the Grand River Business Association, sees his role as a "community liaison". As he says on his website, Cutz is about connecting with others and working with them to affect not just the city but "the gap between young, old, white, black, the financially disabled and those who are them it works well to bridge ".
As a licensed instructor, Williams is also a mentor. "My goal was to work with hairdressers who would get three years of in-store training and then open their own cutz with their own personality," he says. With a decor of jazz photos, safe cabinets and porcelain for an "old but modern feel", Williams says: "My mood is jazz. Relaxed."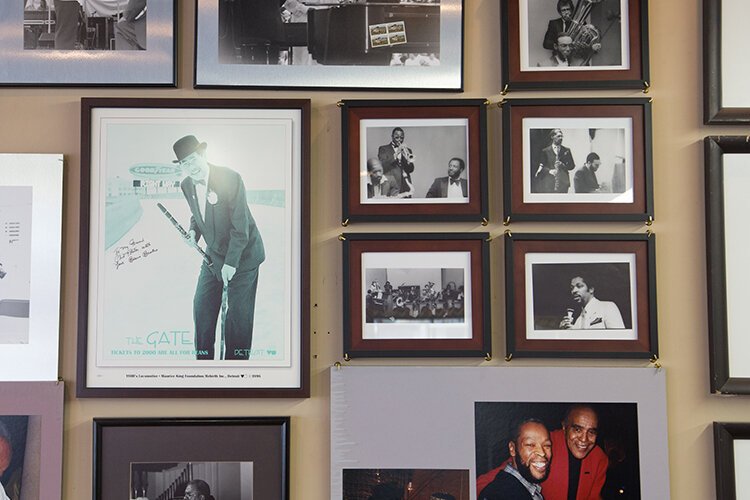 Cutz is just part of the 4,000-square-foot building, a former carpet shop that Williams bought last month under a land contract. He designed the space to accommodate other entrepreneurs as an incubator. Now he's renting space to a photographer and graphic designer and says the benefits go both ways. "They pay, but it helps them get on their feet and we share recommendations."
Cutz also has rooms for community meetings and other events. And he plans to build a kitchen so that he can host pop-up restaurants "to help the chefs get into the market".
Williams, who lives in Rosedale Park with his wife and five daughters, ages 5-19, owes much of his success to the support and training he received through ProsperUS Detroit, a neighborhood-based program that helps entrepreneurs get started in local Neighborhoods relieved. "They literally helped me write a business plan and advised me financially."
They also gave him a $ 20,000 loan that he used for the expansion. Although he's worked with a number of startup programs in Detroit, he says they were the main catalyst. "You got me to the point where I own."
His "mentor", ProsperUs trainer Laura Sigmon, remembers Williams as "unique" – he had a real estate license, so he was able to negotiate his own lease and was already pulling capital when they met. What impressed her most during the 12 weeks of training was his tenacity. "He actually listened," says Sigmon.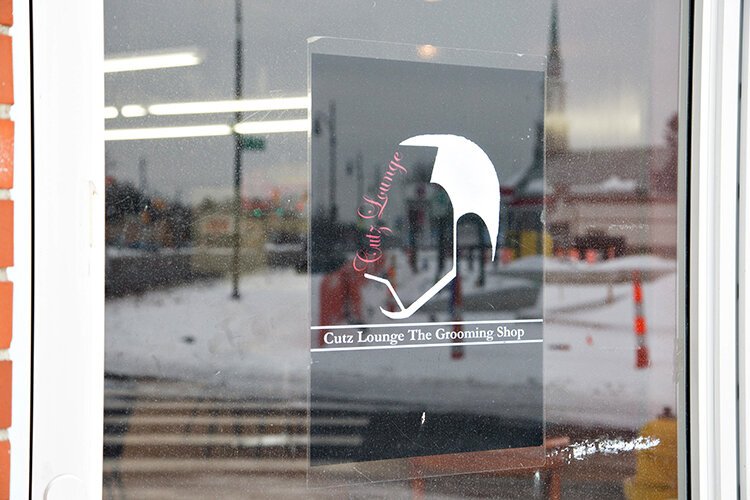 It was Sigmon's suggestion to rent space to local businesses. "It's a push-pull strategy where you can feed each other," she says. She also encouraged him to create Cutz in his own style. And so that he could charge a higher price for haircuts, she told him he had to offer more, such as the coffee and tea service: "Make them feel like it's an experience."
"He's polished and professional," says Sigmon. He radiates that. "
Williams charges $ 30 for the cut and beard, $ 25 for seniors, and $ 20 for kids. "I'm probably only about $ 5 to $ 7 more than most other places," he says.
Well worth it for Keishia Burgess, whose husband Marque and son Kaden, 7, are Williams customers. "He's very personable to my son," she says, noting that Kaden had just started speech therapy when they met Dante. "He was aware of what he was talking about and always spoke to Dante. [Dante] is very mindful. "
Meanwhile, Burgess appreciates the convenience of watching a movie while she waits and has a decent bathroom. "I can't believe how clean they stay [it] with all the men there, "she says with a laugh.
While the worst of COVID-19 appears to be over, it almost cost Williams his business.
"It hit him hard, like most retailers," says Sigmon. "But when you get your hair cut, it's especially tough." They breathe at you. She told him to "negotiate" everything from breaking the credit to paying interest and gave him a list of funding sources he could use. He managed to secure a $ 8,000 grant from Tech Town and a Federal CARES Act loan.
One source was a lifeline, he says, referring to a $ 10,000 grant from the Local Initiatives Support Corporation (LISC) received during the Spring Shutdown. He had a break to pay his monthly rent from March to May 2020, but everything was due by June.
"We were at a point where money was running out. We had about $ 500 in the bank, "he says. "We pretty much scratched the barrel."
Williams raised some money himself and emailed everyone in his database to offer prepaid haircuts. "There was a very good response," he says. "The community has grown." He was even able to give a small stipend to his disabled hairdressers.
More recently, he has been handing out masks to the community and speaking to customers about concerns about the vaccine. "There is a lot of suspicion in the community because of events in the past," says Williams, citing the fact that African Americans have been exploited by the medical community over the years, citing the ethically unjustified reasons Tuskegee Studyin which black men were denied the promised treatment.
"It's a big decision," he says. In the meantime, he is ready to bridge these trust problems. "We would try to at least be a facility where people can be vaccinated […] But people need to be educated. They were once exploited because they weren't so educated. "
Looking ahead to spring, Williams says his goal is to host community haircuts. "Something to raise morale," he says. "We also plan to have kids as soon as they're back in school."
Williams grew up in Inkster and was a student himself when he and his older brother started cutting hair at the age of 11. They were tutored by their father who, along with his 10 brothers, had earned an income from their family's garage.
By high school, Williams and his brother had roughly 120 customers a week – from neighbors to classmates to teachers – paying $ 5 per cut. They worked from their basement. "Because we didn't have a hairdresser's chair, we stacked four garden chairs on top of each other so that the children were high enough."
The ability gave him financial independence and he says it kept him out of anger. "Inkster wasn't a safe place. We had our run-ins with gang members, "he says. "As a hairdresser, I stayed away from everything else."
He recalls a time when one of his teachers called his father after assuming that Williams was dealing drugs over a gold chain he bought himself. "My father was mad at the teacher because he knew I would come home after school every day to cut my hair," he says.
Not that Williams was sure it was his way. After high school, he maintained the craft and eventually went to cosmetology school to learn to work with all hair types while working in salons and barber shops in Inkster. In the early 2000s, when he was married and raised a family, Williams received his real estate license thinking this would be a more consistent career. But that was too much to juggle while he was cutting hair and raising his children while his wife, Rachelle, also worked full-time. In 2004 he bought the Cutz Lounge in Inkster and decided to relocate it to Detroit and make "more of his own".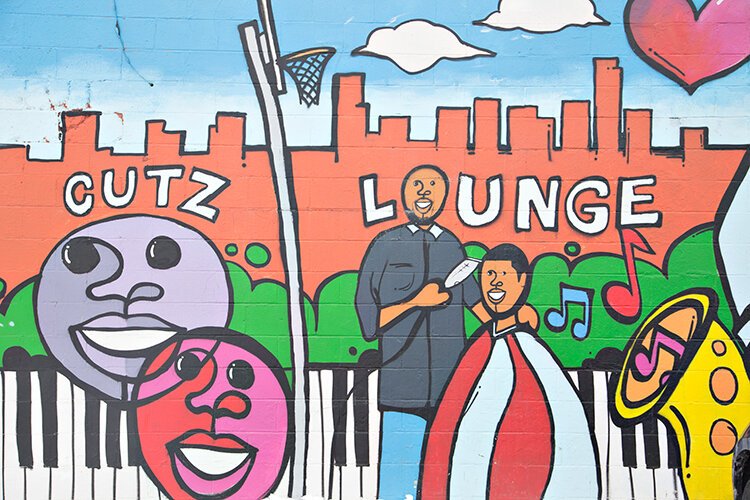 Williams found the support in Detroit that Inkster lacked, he says. "This place is more compassionately different for me. This enables me to give entrepreneurs the opportunity to own their own shop. "
When asked where he sees himself 10 years from now, Williams hopes to have a franchise while benefiting from a prototype he has worked on for the hairdressing industry for the past four years. "It will change the way we work," he says. "That saves us more time and makes us more money. I've been doing this all my life. How do I make my job easier? "
Does he see one of his girls getting involved? They have shown no interest – so far, he says. "I'm not saying you pick up the clipper. My goal is to get them into things they want to do to keep the business going and growing. We still need accountants, attorneys, those who can manage a place or be directors of franchisees when we start. "
Anyway, it seems Williams is in it for the long haul. "I was so fascinated by the craft that I didn't even understand that it was a craft. It was fun. I could be kind of artistic. I fell in love with her, "he says looking back. "I've always tried to do other things. It always brings me back here. "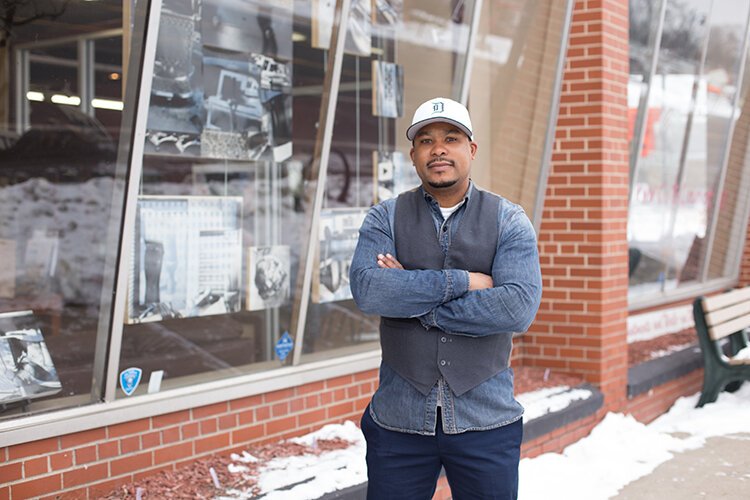 This is part of a series that is supported by LISC Detroit That documents the journey of small businesses in Detroit in response to the COVID-19 pandemic.